YOUR AUTHORITY POSITIONING COACH
Helping You Radically Optimize Authority & Reputation to Become THE Recognized Expert in Your Field Which Keeps You From Being Lost in a Sea of Noise & Eliminates Stagnant Business Growth!
BUILDING YOUR AUTHORITY
IS YOUR #1 PRIORITY™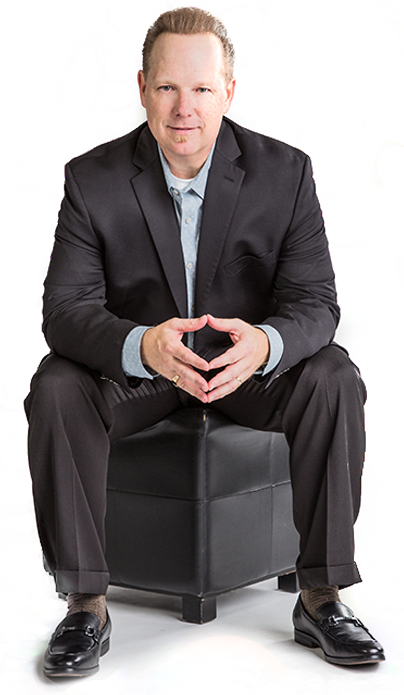 Bio
---
As an Entrepreneur, are you tired of feeling like you are INVISIBLE to your target audience?
I understand your struggle to grow your business, let's face it…it's hard to keep up with what is effective marketing these days with all the "shiny objects" that look like the perfect solution to increase your revenue. I know you're tired of launching a marketing initiative only to "hear crickets"! Heck, the sound of crickets is really relaxing on a lazy summer evening….but not as a result of a marketing campaign!
The solution to fast-track your Influence & Expertise is my Authority Boost™ Package This done-for-You Package helps you Radically Optimize Authority & Reputation to become THE go-to expert in your field to eliminate stagnant business growth & keep you from being lost in a sea of noise. This is THE fastest way to grow your business!
I am the author of Amazon Bestselling book Authority Selling™, contributor to The Huffington Post, Adjunct Marketing Professor at several Universities and member of the Forbes Coaches Council – an invitation-only community for the World's Most Influential Business Coaches.
My strategy is simple: I help you break out of obscurity. This is holding you back from your prospects seeing you as the obvious choice. This works to pre-sell you before they even connect for the 1st time!
I do not take on dozens of clients a month because I deliver a high-touch Concierge service to my clients with spectacular results!
Are you curious to know what happens if you don't implement a strong Authority Positioning strategy in your business?
I prepared a quick guide for you and after reading this report, you'll NEVER look at the marketing industry the same again. click here to download

Online Workshop: Using the Science of "Heuristic Authority Positioning" to become a RECOGNIZED EXPERT in Our Digital Attention-Span Economy.
---
Instantly Optimize Your Credibility & Trust with Authority Marketing & Positioning
Take a look at this short video teaching. It uncovers a very powerful concept of integrating Authority Positioning Heuristics with "ZMOT".
Heuristics are unconscious ways that we process information more quickly than if we were to think about it consciously.  The brain takes mental shortcuts to save time by thinking logically about things. There are many different ways (cognitive biases) that our brains have developed during the history of mankind to manage information in a faster way than rational thinking. The vast majority of our daily decisions are taken up by heuristic decision making. Ultimately, by relying on experts or authorities we are hitchhiking by means of their intelligence, and we become very susceptible to influence.
Authority Trust Triggers can provide that justification.
People want to work with Experts
Authority Trust Triggers Position you as a Recognized Expert in your field
Making it easy for the Conscious Mind to justify the decision to work with you
Even if it costs more
Once you discover how to combine your Authority Positioning Portfolio™ and integrate this into your Authority Selling Process, you will take your business to the next level. Period.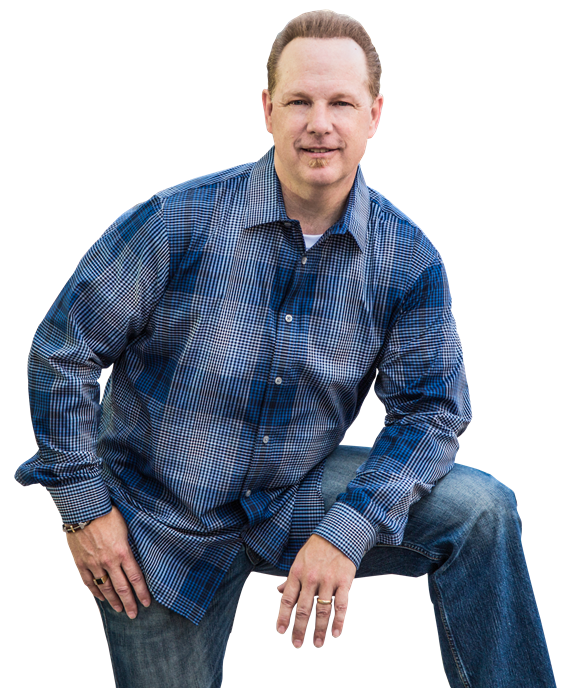 Mike runs a first class marketing company. I know Mike because he's helped our business in a great way with marketing and with insight and he's a teacher. He's a an encourager. He's an entrepreneur. And you know he's a guy that has great ideas. And I can tell you that not only does he have great ideas but those ideas pay off. And I can attest to that in our own business. Read More
Watch his video
Jim Barthel
Hello this is Dom Faussette I am an executive coach and a leadership Speaker and if you can imagine what speaker doesn't have a book… this guy and I didn't have a book prior to working with Mike Saunders. I had the book on the back burner because I didn't want to be bothered with all of the work that goes along with putting it all together from beginning to end. I met Mike through a mutual friend and he explained the process seemed pretty easy. I said why not let's try it out. I have nothing to lose and I can frankly say I was pleasantly surprised I got the book in my book Think React Lead when success and accomplishments aren't enough. But not only did I get the book I got this authority positioning binder but is way more than that. Send it to my clients they open it up. They get this cool little video pop up and then when you open it up some more. So I say this if you are thinking about writing a book that's a great thought to have. Don't do it. Work with somebody else. Mike Saunders This is going to help you kind of churn through all the thought process he's got this like the first part or second part of the phase a process in his program. It causes you to think. And had I not had this I'm going to call it like a literature. I'll read them had I not had that I wouldn't have been able to put the book together the way that I did. And ironically enough the day I hit Amazon bestseller which was 24 hours after the book launch I happened to be at a speaking engagement in front of 200 300 people. And to be able to stand on the stage and say who I was and not only that but this was the first time I was able to present the fact that I was an author and an Amazon Best selling author was huge. I landed five clients that day. Yes it was because I'm a good speaker but I guarantee you half of those clients came because I'm an author. Right. Because you I had an Authority position and it worked. The book process is fun. You learn a lot about yourself and Mike just has great customer service. Like I can't really say more than that. He's he's epic in what he does. Again thank you very much. I appreciate the opportunity to work with you and I cannot wait to write my next book with you. Talk to you soon. Have a good one! Read More
Watch his video

Dom Faussette
Executive Coach and Leadership Speaker, Think React Lead
I want to give a huge huge shout out and thank you to Mike Saunders for helping me develop and published my first book. Refuse to Give Up. Creating a book for me was like a dream come true. I always thought it was one of those impossible things that I would never be able to get done on my own. And after meeting Mike and going through his program he has a very systematic approach on creating your book which I was totally totally fired up about. And within two months I had the book publishing created his best sellers list and within 24 hours which was insane. And I was really able to leverage the book to help generate more leads for my business which was a tremendous asset to my company. So I want to give Mike a huge huge thank you again for helping me create one of my dreams and really putting together a formula to help people do the same thing that I always wanted to do which was which was create and publish my first book so I can't wait for book number two! So super super excited to have met you and have gone through your process. It was completely awesome. I recommend anybody that's looking to get a book done to use Mike. He was a pleasure to work with and came through with everything that he said he was going to come through and. And then some. You know I got this really cool surprise at the end of the project. So I got this in the mail shortly after I finished the book and it was so cool. I mean this little thing alone is going to bring me so many new leads and help me attract more clients and get those proposals signed. And it's just it's just such a cool marketing tool. So I highly recommend Mike if you're looking to get a book done. I had a great experience with them and I can promise you that you will too. Read More
Watch his video

Henry Kaminski, Jr.
The Brand Doctor, Unique Designz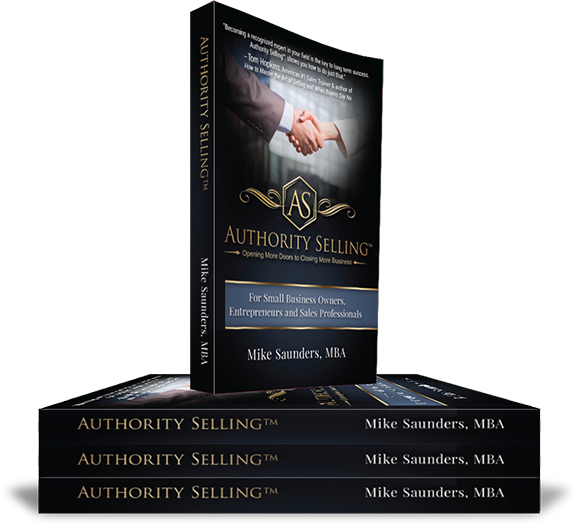 Discover the SECRETS & SHORTCUTS to Quickly Becoming an EXPERT Even if You Have Very Little Time & Are Starting From Scratch!
Feeling frustrated when it comes to business development? Do you realize that your traditional marketing no longer works like it used to?
*Included: An Integrated AUTHORITY SELLING™ ACTION GUIDE So You Can Easily Implement The Strategy As You Read!
Grab Your Copy Of This Amazon Bestselling Book TODAY!