The Authority Positioning 3-Step Blueprint:
---
Trying to set up random Authority Positioning Assets™ is not enough. You must have an Authority Brand-VOICE or else you do not have a firm foundation to stand on. The great business guru Chet Holmes is famous for saying: "Experts will get three times more referrals as salespeople."
By now, you understand that having me deliver a powerful done-for-you Authority Positioning Portfolio™ gives your brand the unique ability to use this science of pre-framing your expertise by strategically setting your prospect's buying behavior.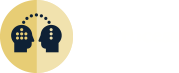 My Team and I Will Create and Deliver Your:
---
Authority Positioning Platform
Through my proprietary EMO-TRANSFO Clarity & Focus online exercise, your Competitive Advantage, Target Audience and Authority Brand-VOICE will come to life giving you the exact message to market for your book!
=>See what Dom had to say right after finishing his, click here
Authority Positioning Portfolio™
The most effective strategy for attracting high-paying clients & outselling your competition even if you feel you are a "Sales Introvert." This will easily help you persuade your prospects without being "pushy!
Authority Positioning Process
I will coach you on exactly how to use your Authority Positioning Portfolio™ to "Open More Doors & Close More Business"
and to "Pre-Frame" your expertise to elevate your brand to a position of status and prestige to allow you to close more business easier and faster. You will succeed with this Authority Selling™ approach!
Curious How Your Business Can Transform?
Download my 25-page
"Authority Positioning Blueprint"